Planning a trip to Ireland and no idea what to pack? I get it – I'm from Ireland and I struggle sometimes with knowing what to wear as the weather is so unpredictable.
I do love exploring my home country though – after living abroad for so many years in Tokyo, it's been nice to go on weekend breaks and day trips all over Ireland. I have a newfound appreciation, that's for sure. Which also means that I've become a bit of an expert at knowing what to pack for Ireland and what items you most definitely can't forget to bring.
If this is your first time visiting Ireland, make sure to read and bookmark this post too which is full of essential tips and interesting facts.
When it comes to packing, if I'm honest, I often pack a lot of the same generic things and you probably do too. The only items that tend to change are clothes – warm clothes for cold places and light clothes for hot places. So this packing post is a little different – it's a packing list of items that you specifically need for travelling in Ireland.
So, let's dive right in and find out exactly what you need to pack for an amazing trip to Ireland!
---
Disclaimer: This post may contain affiliate links. If you purchase through my link, I may receive a small commission at no additional cost to you.
---
1. A really Good Rain Jacket
In Ireland, talking about the weather is a conversation starter. Whether you're in a taxi, getting your hair done or paying for groceries, people in Ireland just love to complain, I mean talk about the weather. You will hear phrases like "the weather would drive ya mad, wouldn't it" and "what's the weather to be like tomorrow" or "will it ever stop raining" everywhere.
Why am I mentioning this? Well, because it rains in Ireland…a lot! But it is unpredictable rain – the sun can be splitting the sky one minute and two minutes later, it starts to lash rain. So my first piece of packing advice for Ireland is – bring a really, really good rain jacket.
If you are visiting Ireland from May to September a light raincoat will be enough. I love this Rain Jacket as it's breathable, loose-fitting and comes in both long and short lengths! However, from October to April you'll need to pack a coat like this one (it is so warm and cosy!) that will keep you snug and shield you from the rain. Plus don't forget a scarf, hat and gloves too!
2. Waterproof Boots/Wellies
You will most likely be doing a lot of walking around and maybe even hiking during your time in Ireland and with the weather as unpredictable as it is, make sure you add waterproof boots to your Ireland packing list!
Is there anything worse than walking around with cold, damp feet? Ugh, it's so incredibly uncomfortable and annoying. If you plan on doing some hiking while here, then I highly recommend these lightweight boots that have stood the test of time for me! Just remember to break them in before you wear them – don't end up like me with painful, grazed ankles for days.
If you don't plan on doing any adventure activities in Ireland, then these Hunter wellies (wellington boots) will do just fine. For a more affordable option, these are good too. It doesn't rain all the time in Ireland but it is a nation known for sun showers year round so it's always better to be prepared, trust me! Click on any of the images below to find out more about waterproof boots for your trip to Ireland.
3. Travel Adapter
If you are travelling to Ireland from North America or other parts of Europe, do not forget to pack a travel adapter! Plug sockets in Ireland (and the U.K) have three prongs so American and European plugs simply won't work here. The voltage in Ireland is 230 V and the frequency is 50 Hz which might be useful to know too.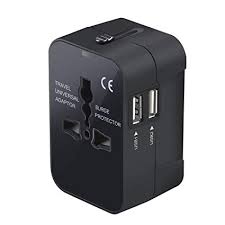 A travel adapter is such an important item to pack for your trip to Ireland – the last thing you want to happen is landing with no access to an adapter and not being able to charge your devices.
Plus, depending on when you land, shops may be closed leaving you with no options. To avoid this happening, simply add one of these to your Ireland packing list – you can thank me later!
4. Waterproof Phone Case
Have I mentioned yet that it rains in Ireland? I think I may have…just a few times. Seriously though, one of the best ways to be prepared for your trip to Ireland is to have as many waterproof or water-resistant items with you as you can.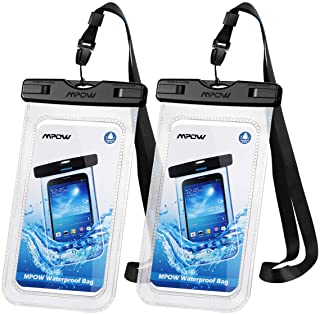 That's why I highly recommend adding this universal waterproof phone case to your Ireland packing list.
You can get two of these for around €7/$8, the case is transparent with a lanyard to keep it safe. Even if you don't plan on using it in water, it will come in so handy if you want to take videos or photos without worrying about damaging your phone.
Like this post? Then please pin to share!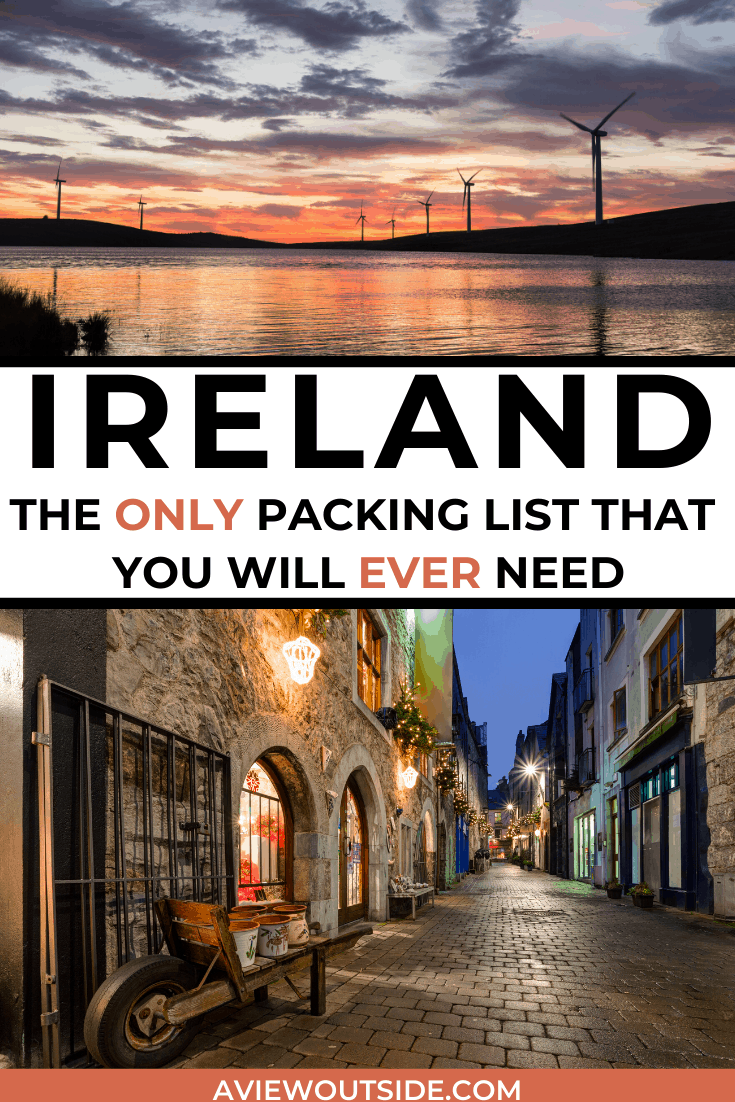 5. Phone Transmitter
If you plan on hiring a car or driving at all during your time in Ireland – then I highly recommend bringing a phone transmitter.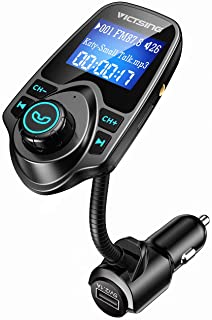 By using the transmitter you can charge your phone, play podcasts, your Spotify playlist and audiobooks from your device without having to rely on Irish radio stations for the entire journey.
6. Memory Cards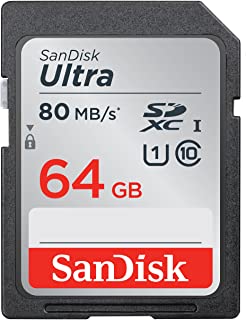 Ireland is simply breathtaking – the views, the landscape, the scenery are all second to none which of course means you'll want to take photos. And lots of them no matter what the weather is like.
So be sure to have plenty of memory cards with you to store all of those beautiful photos – the last thing you want to happen is to run out while you're exploring The Aran Islands or The Giants Causeway. Memory cards are inexpensive, easy to store so make sure you put them on your Ireland packing list.
Like this post? Then please pin to share!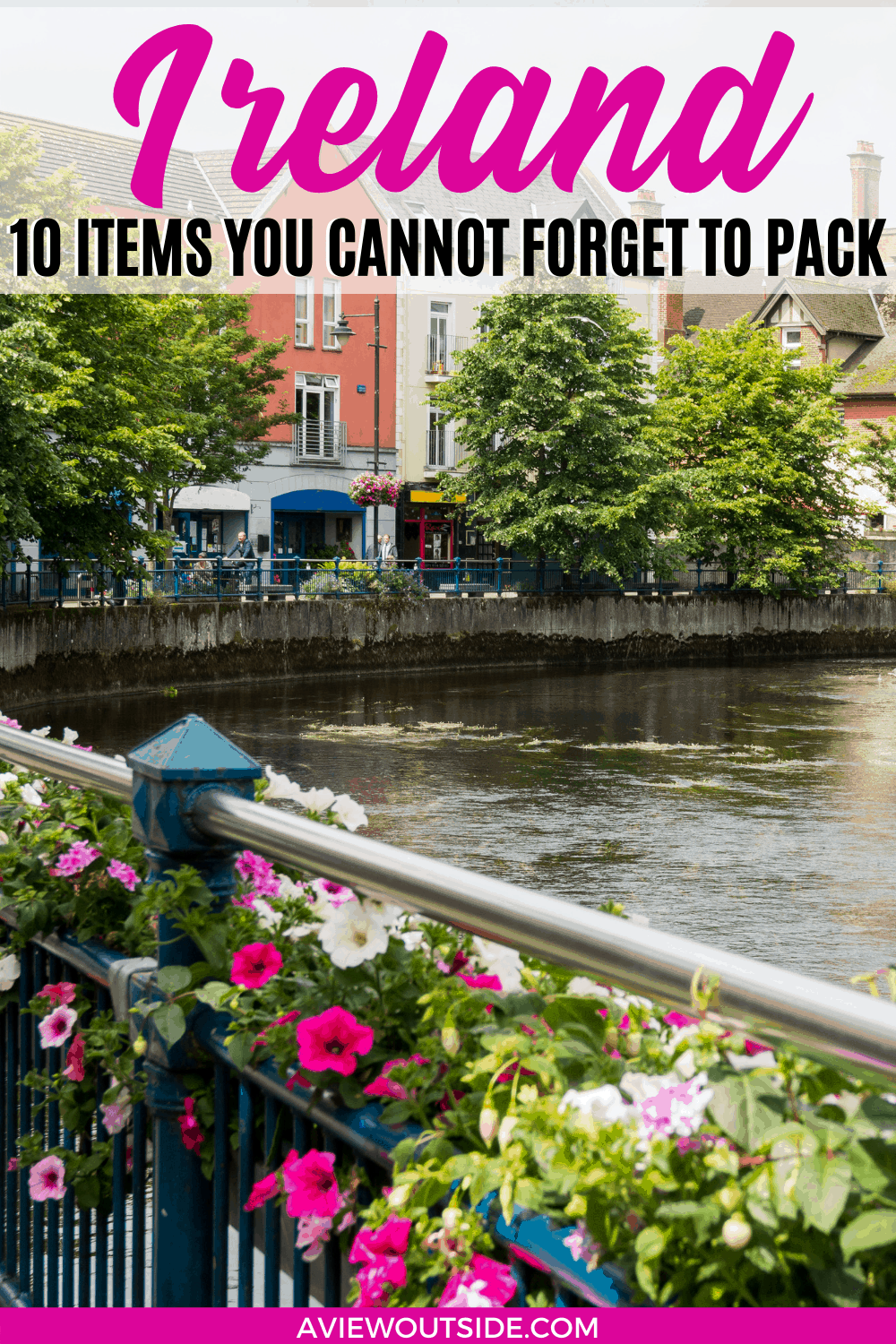 7. Swimsuit
I know what you're thinking – a swimsuit? In Ireland? But hear me out – there will be plenty of times that you'll be glad you packed a bathing suit -I love this swimsuit as it's comfortable, comes in a range of sizes and it's very flattering too.
If you are staying in a hotel in Ireland, then it will most likely offer complimentary access to their spa. Spa's are quite common in hotels all over Ireland and who doesn't want to relax in one after a long day exploring. One of my absolute favourites is Farnham Estate in Cavan which has a stunning infinity pool with amazing views of the Irish countryside!
There is also a lot of water sports on offer in Ireland from kayaking to surfing. The sea may be freezing but jumping in from the 40 foot in Dublin is a very popular activity which is sure to blow the cobwebs away. There are also plenty of outdoor pools and leisure centres so pack that swimsuit, just in case!
8. A Day Bag
Ireland is a relatively small country; it's quite easy to drive from North to South in 6 hours and from East to West in 3 hours. So there is ample opportunity for day trips to so many different counties or even islands off the coast of Ireland.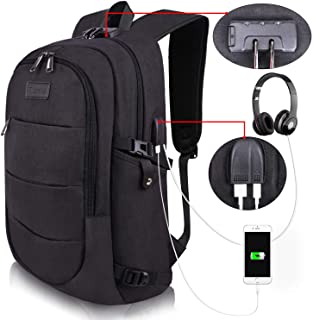 That's where a really good day bag comes in handy – I love this bag as it's anti-theft, water-resistant, it has USB ports and it's also cheap (around €25/$30). It's also just the right size to carry the essentials without being overbearing.
9. Sunscreen
Sunscreen is something that so many people forget to bring when they travel to countries with a milder/colder climate. It doesn't matter what time of year you plan on visiting Ireland, if you're going to be outside then you need to add sunscreen to your Ireland packing list.
Why? Well, even cloudy skies can have a terrible effect on your skin if it's not properly protected. The sun's UV rays are always present and they're the ones that cause the most damage. Lots of people come to Ireland to hike, take part in adventure sports and enjoy the outdoors so just make sure to wear sunscreen when you do! A couple of my favourites can be found below, which all came recommended by a dermatologist, are non-greasy and ultra light on the skin.
10. Portable Power Bank
Whether you plan on visiting the tourist sites of Dublin, taking a day trip to Belfast or simply being out and about wherever you are staying in Ireland, do not forget to pack a portable power bank!
We all know that batteries in phones don't last very long and even if you don't plan to use your phone much, you still might need it for Google Maps, calling a cab or in case of an emergency. Plus using any apps on your phone help it to die so much quicker. The best way of dealing with this? Pack a power bank! Portable power banks are relatively cheap too, ranging from €10 – €20 and they are an absolute lifesaver. Do not forget to add it to your Ireland packing list!
---
I hope you enjoyed this post and that it helps when planning for your trip to Ireland. You can find lots of packing lists, bucket list printables, customizable pin graphics and so much more in my Free Travel Resource Library. Feel free to sign up below, it would make my day!

Going To Ireland Soon? Plan Your Trip In 4 Easy Steps
Book A Flight: Find the cheapest flights on Skyscanner, the ultimate go-to flight search engine.
Find A Hotel: Secure the most affordable and reliable accommodation on Booking.com.
Travel Insurance: Think you don't need travel insurance? Think again! Protect your trip & gear with World Nomads, the best travel insurance company there is.
Travel Guide Book: Love guidebooks as much as I do? Then check out my favourite guidebook on Ireland here.